Becky and Anson are the stars of our lovely wedding engagement session today. We are just in love with their story, including their mutual love of the San Francisco Giants. They even both share a mutual hatred of onions, bell peppers and tomatoes. Talk about meant to be! Read on for more about the happy couple, who are getting married on May 14th of this year.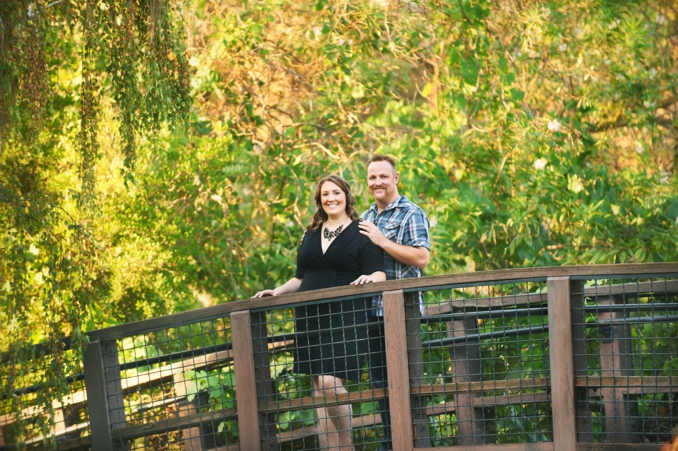 Tell us about your first meeting…
Becky: The first time we met in person was our first date! We met online and talked for several weeks before meeting up. We started talking during the 2010 World Series, which the SF Giants ultimately won. Since I was living in the Bay Area and had been raised by lifelong Giants fans I was totally caught up in the World Series. Anson is a hardcore sports fan and a lot of our conversations before meeting in person was about the craziness of the World Series and the Giants! Over the past 5 years we have spent countless time at AT&T Park routing for the Giants, eating Caramel Corn and hotdogs and having a few beers. Going to a game at AT&T Park has been "our thing" since the beginning! Anson: We met online at PlentyofFish.com. Her profile was hilarious and drew me right in. Originally she was skeptical to meet because we lived hours apart, but I was able to convince her to meet halfway between us for a date. We corresponded for awhile online through plenty of fish, email and via text prior to meeting. We both are huge Giants fans and in 2010 the Giants made the World Series right when we started seeing each other.
Tell us about your First Date…
Becky: I was living in the Bay Area and Anson was living in Placerville, we met through an online dating website and I had told Anson that we lived too far away from each other to "date." Anson convinced me to meet him for lunch half way between Oakland and Placerville and I agreed to meet him at Bistro 33 in Davis, CA. I was immediately comfortable with Anson as we settled into our table for lunch and the conversation came so easily. It was immediately obvious that we had important things in common – like we both hate onions, bell peppers and tomatoes! Our poor waitress probably came to the table 4-5 times to get our order because we were so engrossed in our conversation it was taking forever to decide what to eat! Anson: Our first date was at Bistro 33 in Davis, Ca. we connected instantly. We ordered food similarly, as we both hated tomatoes and onions. We actually let our food get cold because we talked so much.

Tell us about your First Kiss…
Becky: After lunch at Bistro 33 Anson walked me to my car and then bluntly (but charmingly) said, "I really want to kiss you…" and boy did he; right there in the middle of that public parking lot in Davis! Anson: I asked her if I could kiss her at the end of the date and that sparked the fuel that lit the fire. I made it a few minutes down the road and was so overwhelmed with feelings that I texted her something along the lines of "If you want me to be your man I'm yours………" or "I'd be happy to be your man if you'll have me…". As far as love goes it was early, I constantly battled the "is this feeling lust or love", and it became clear very early on that it was love.
Tell us about the proposal…
Becky: Anson and I have talked about getting married for a long time, both of us were committed to being together and we took our time before getting engaged so that we were in a good emotional and financial position to not only have our dream wedding (party!) but, more importantly, to put ourselves in the best possible position for an infinite, prosperous and happy marriage! Since we have talked about being married for so long there wasn't a great deal of surprise in the proposal. We picked the ring out together and Anson asked me to marry him one evening at home in front of the kids. It was a quiet, sincere, low key proposal but it was perfect. Anson: We talked about marriage for years. We even had promise rings early in our relationship. But we decided it was important to get all my finances settled before we got engaged or married. She made it clear that she was going nowhere and wanted a really nice ring, so she would wait until I could do that. After she helped me get things together I saved and we picked out a beautiful Sapphire stone and setting. I proposed to her the night I got the ring at home, I didn't want to wait any longer. I did it at home with the kids. Unfortunately I didn't do any big presentation I just couldn't wait.
Write a short letter to each other
Becky: My Dear, you are an amazing father and nurturer. You show me how much you love me with every day acts of love and kindness; I especially like when you pump my gas and I don't have to get out of the car when it is cold! You are one of the most kind and caring people I have ever met and I am thankful daily that you are able to handle my crazy! I cannot wait to spend the rest of forever with you! Anson: My dear Becky, It's an unwritten sense of completion, trust and knowing that made me fall in love with you. It was as if I just knew. I just felt whole. You have such a huge heart, a great respect and love for your family. Your love for animals (our little fur babies) matches my love for them as well. I love your strength and independence as a woman. There's just something I see and feel when I look into your eyes that makes me smile. It's the little things you do that bring a smile to my face. All the day to day things not only for me but the family that you do shows us how much you love us. When we get away it's when we are at our best. When the stress of everyday life is gone we have all the time in the world to just be in love and be happy. It's honestly my most favorite time with you. Our honeymoon in Greece is one of the greatest adventures I could ever have imagined and I look forward to it more than you could know. I love you more Anson
The following two tabs change content below.
Shafonne Myers is a certified wedding and event planner who longed for bridal inspiration that looked like her. She has created a website and magazine that brings bridal inspiration to plus size brides. She does speaking engagements educating the world about plus size brides and self confidence.
Latest posts by Shafonne Myers {Editor-in-Chief} (see all)