{DIY} Messy-Fishtail
Initially when I saw this hairstyle, I was overwhelmed. There was absolutely no way I was going to be able to accomplish this Grecian goddess hairstyle. But once I discovered how easy it actually was to create, it became my go-to do! For a wedding, try messing it up a little and working small fishtails into beachy waves for a soft and romantic look.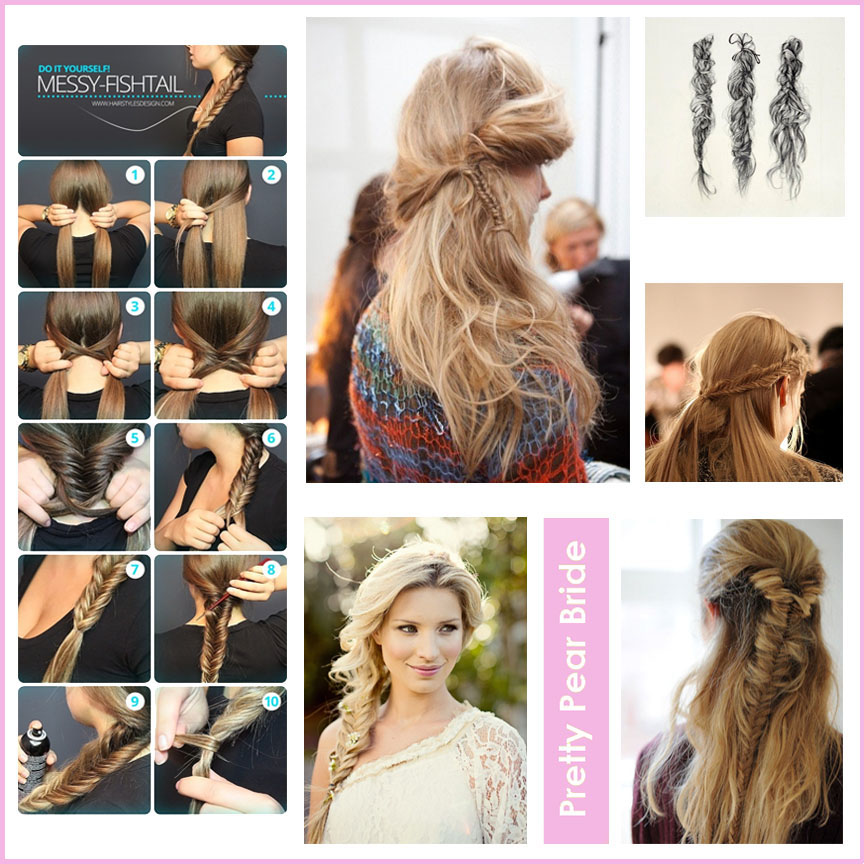 The following two tabs change content below.
Pretty Pear Bride is The World's Only Site for Plus Size Brides. Bringing Bridal Inspiration to brides that look like "YOU", created by Shafonne Myers. Shafonne Myers is a certified wedding and event planner who longed for bridal inspiration that looked like her. She has created a website and magazine that brings bridal inspiration to plus size brides. She does speaking engagements educating the world about plus size brides and self confidence.
Latest posts by Pretty Pear Bride (see all)