Whenever I think about a fall wedding theme, I envision leaves on the ground on an autumn day.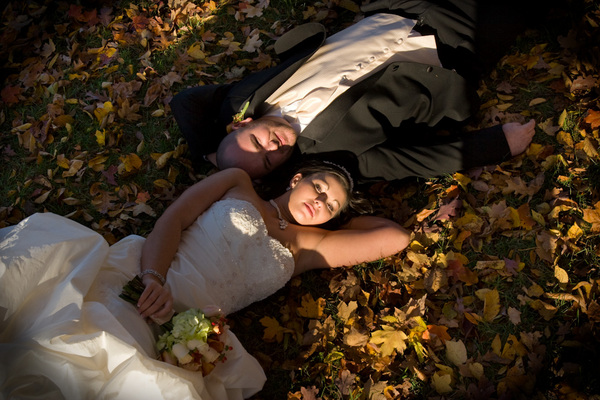 Typically you start with yellows, oranges, greens and reds.  All of these colors give off the warm, bold and vibrant colors characterized by fall.
Below are some great inspiration boards that demonstrates some of these colors in a fall themed wedding.

Source: via Pretty Pear Bride on Pinterest
I love this time of year because it is the right weather to have an outdoor wedding during the day and not have to deal with scolding hot or freezing cold weather.  This can prove to be great for the bridal party as well as the guest. It is also great because this time of year yields some wonderful ideas for wedding favors or decorations that can be very cost effective, like fresh apples, gourds or pumpkins.  These are great things to use as table decorations or as favors to give to you guest.
Are you planning a fall wedding? Tell us about it!
Stay Social!
Facebook  /prettypearbride                Twitter    /prettypearbride           Pinterest    /prettypearbride
The following two tabs change content below.
Shafonne Myers is a certified wedding and event planner who longed for bridal inspiration that looked like her. She has created a website and magazine that brings bridal inspiration to plus size brides. She does speaking engagements educating the world about plus size brides and self confidence.
Latest posts by Shafonne Myers {Editor-in-Chief} (see all)