This past weekend we embarked on the biggest bridal event of the year, NYC Bridal Fashion Week. It happens once a year and it's when all the designers showcase their collections for the upcoming year. It's basically the time of year where all publications come together to witness the Mecca of all wedding gown meccas!
This year Vera Wang didn't disappoint, she is known for being very non traditional with her colors and style and she definitely brought her "A" game.  I loved all the color she displayed on the runway, which is why her collection is so fitting for our color inspiration today.  ENJOY!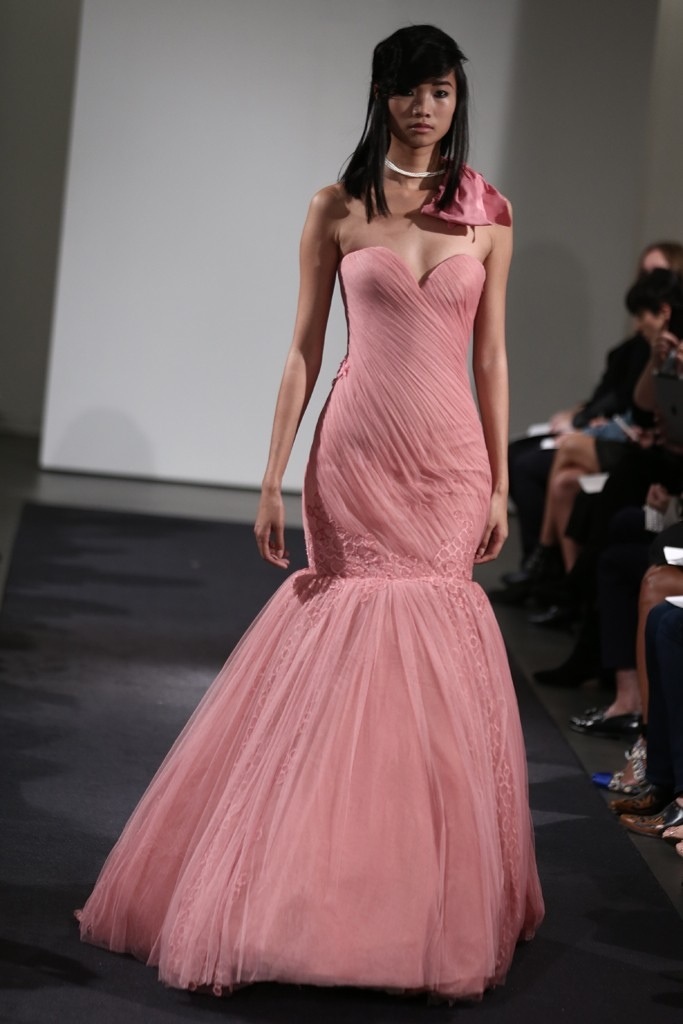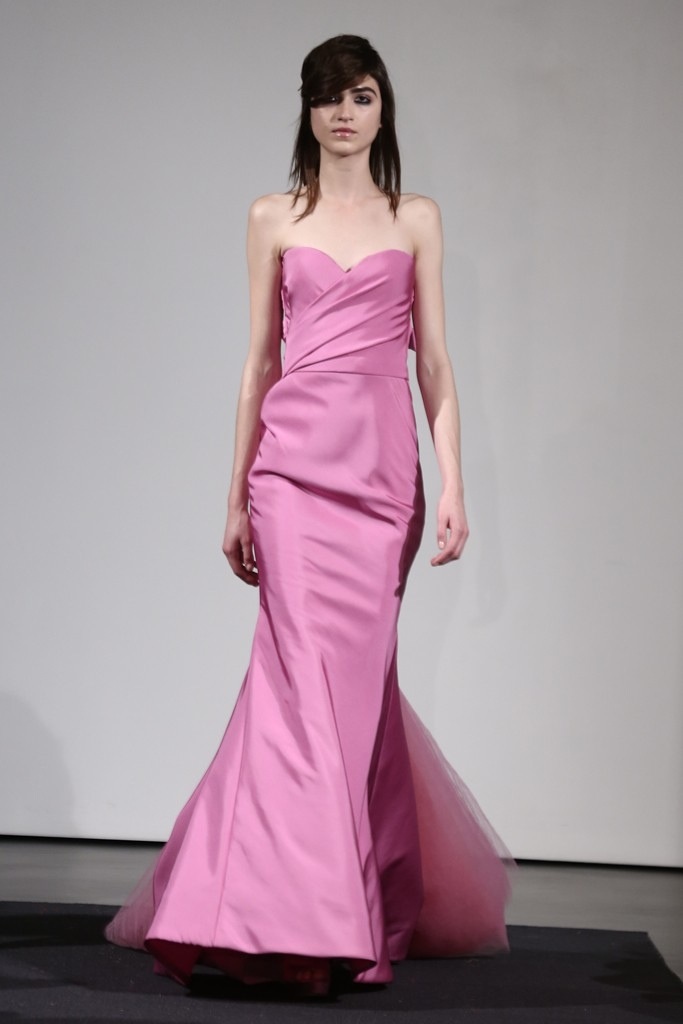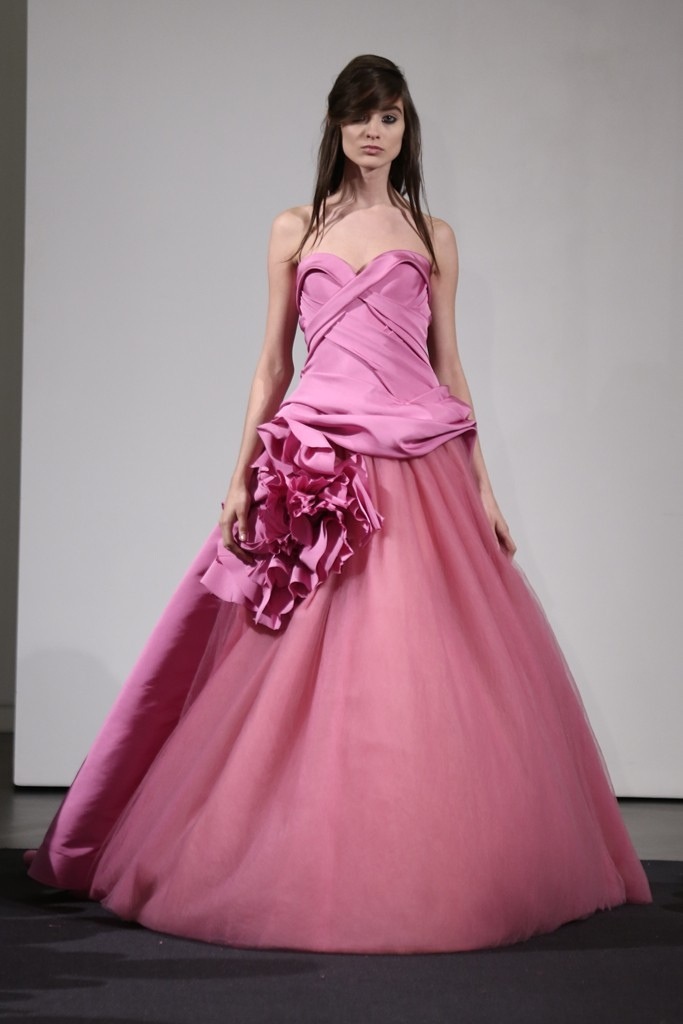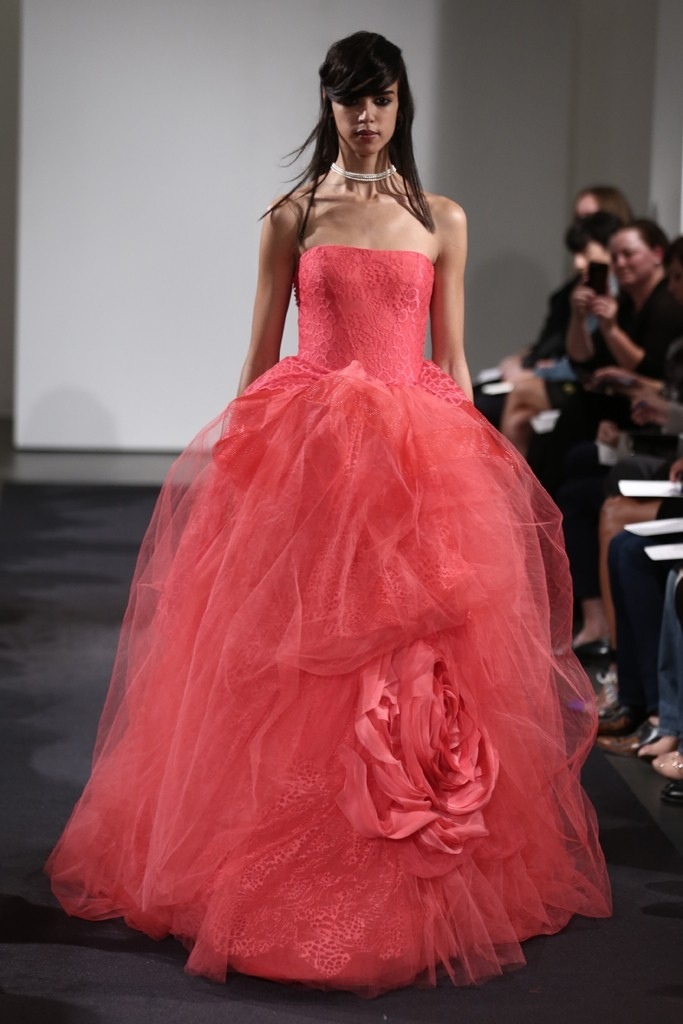 All Images courtesy of Thomas Iannaccone  
Vera Wang has definitely outdone herself with these bold colors including pink and red but as a curvy bride, don't be afraid to show your colorful side with a colored wedding gown either.  Check our our Pinterest page full of colored wedding dress options for plus size brides.