On this Color Inspiration Tuesday, we're taking a step onto the contemporary side of the color wheel. While grey might not be the first color that comes to mind when you're planning your wedding, it certainly has it's place in the contemporary bridal world. We're not talking about dark, gloomy grey here. We're talking about soft shades of grey, shades that are trendy and chic. Try pairing blush pink or yellow with the grey to add a bit of feminine detailing.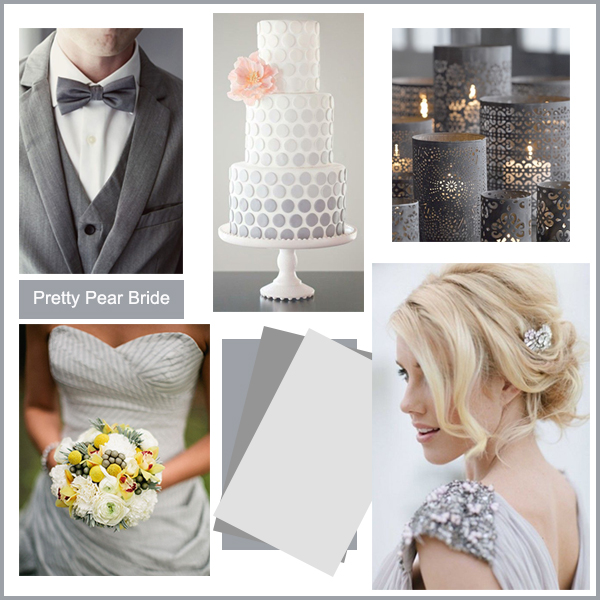 The following two tabs change content below.
Pretty Pear Bride is The World's Only Site for Plus Size Brides. Bringing Bridal Inspiration to brides that look like "YOU", created by Shafonne Myers. Shafonne Myers is a certified wedding and event planner who longed for bridal inspiration that looked like her. She has created a website and magazine that brings bridal inspiration to plus size brides. She does speaking engagements educating the world about plus size brides and self confidence.
Latest posts by Pretty Pear Bride (see all)