It's getting cold out
It's getting cold out and what better way to take the chill off than by cuddling up with the one you love.  That's just what this Vanessa and Jermaine did.  They wanted to embody the true feeling of an outdoors NYC fall shoot so their photography, Angelica Criscuolo Photography obliged and this is the wonderful cuteness you get!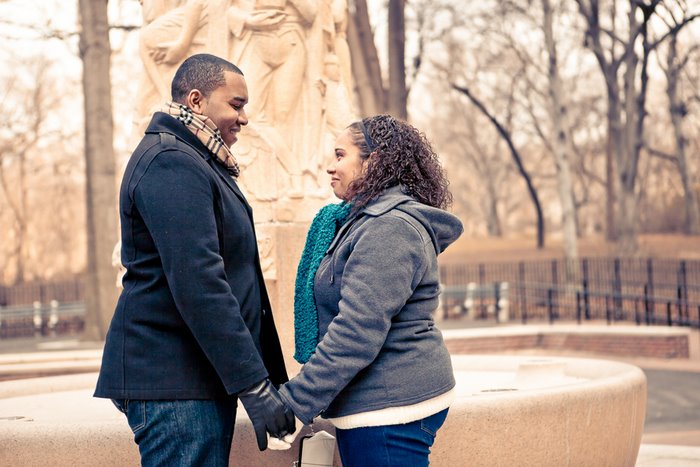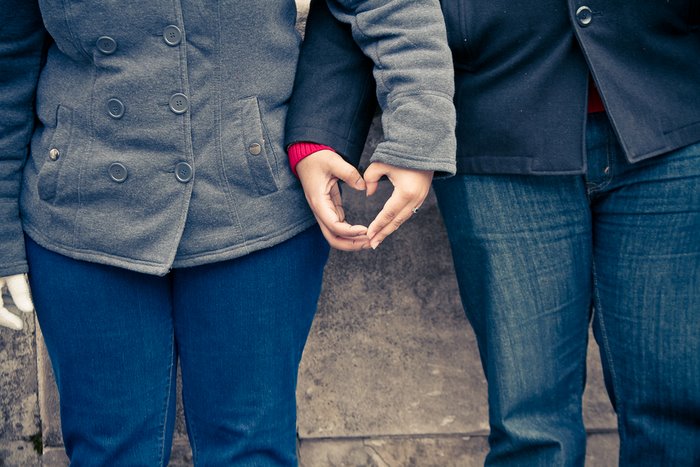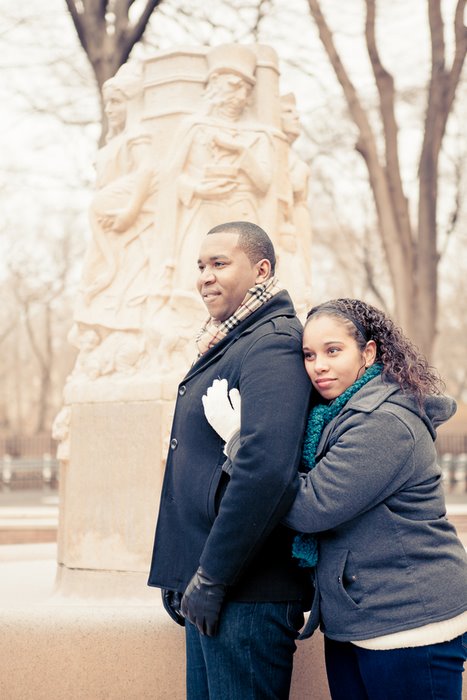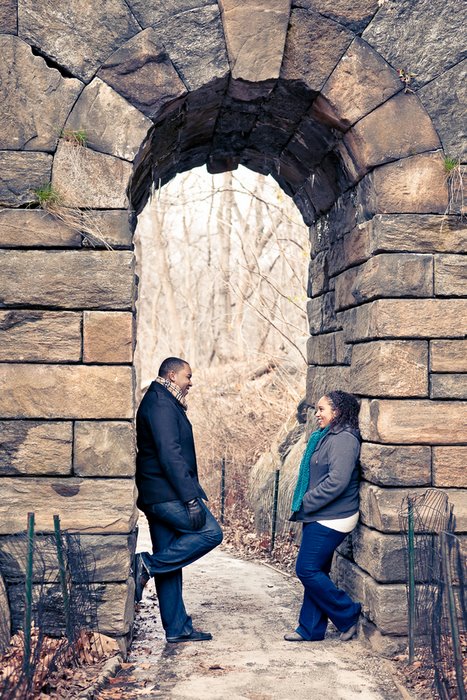 From the Photographer: Angelica Criscuolo Photography
Vanessa and Jermaine met through mutual friends. They actually knew each other long ago, and later on met again and realized they had more than friendly feelings for one another. They were engaged and wanted a fall/winter like feel to their engagement session. They both live in Staten Island, NY, their wedding venue is at the Royce Brook Golf Course in New Jersey, but they really wanted a NYC feel to their session so off to Central Park we went! It was such a fun day and both Vanessa and Jermaine were just very easy to photograph since they couldn't stop smiling, they were having a lot of fun, and it made capturing beautiful moments so very simple!