Happy Wedding Saturday!!
I'm beyond excited to share a few sneak peeks from celebrity plus size blogger Nicolette Mason's Memorial Day wedding to her sweetheart Ali in Brooklyn.  There are so many things that I adore about this wedding. Here are a few pictures of my favorite inspirations from her wedding.
Non White Dress
I am dying over Nicolette's plus size wedding dress.  She looks fabulous in this custom designed beauty by Christian Siriano, an alum of Project Runway. It goes to show that you don't have to always go with white.  Don't forget your pop of color can be your wedding gown.
Veils Aren't Required
Who said you had to wear a veil?  There are so many options out there for those brides who don't want to wear one. I love this amazing headband that Nicolette chose.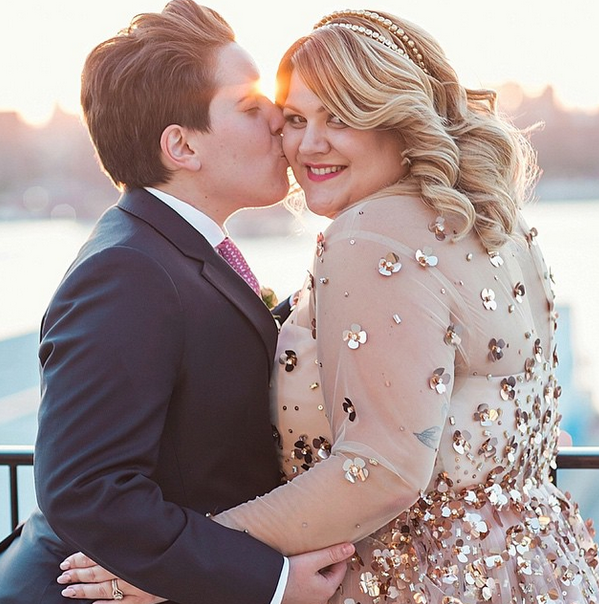 Pets are OK
If you have a pet and they are like one of your family members then why wouldn't you have them at your wedding.  And even better, why not in your wedding. It's completely ok to have a pet in your wedding. Just make sure that it's ok with the venue you are using and everyone knows that your special love will be in the wedding. Don't want to have anyone invited that is afraid or allergic.  Always a good move to give a heads up to people so they know to expect it. This is the cutest pug every!!