There are two times of year that I literally get giddy and excited and that's Bridal Week.  It's comes twice a year in April and October and seriously it's like I'm a kid in a candy shop or I'm opening gifts on Xmas morning.  And of course this past weekend was the first for the year.  And I was blown away by all the upcoming designs of my favorite designer.
But there is always one thing that looms over me…..the absence of any plus size models on the runway and this April I was stopped in my tracks by the immersion of something that made me stand up and applaud one of the few designers who have taken a stand and that's Jenny Packham.
Her designs in this collection are a replica of the angelic time of the 1920's. They included whimsical sleeves, forgiving fabrics that would look amazing on any shape and best of all they all looked amazing!   Her designs always make me  feel like I'm taking a step back in time to a more elegant and chic time.  The designs really do transport you to another time! Sit back relax and enjoy the gorgeousness that is Jenny Packham.  And don't forget to check out the whole show on video, link is at the end.
Love that Jenny was bold enough to open her show with the fabulous Marquita Pring…Love at first sight.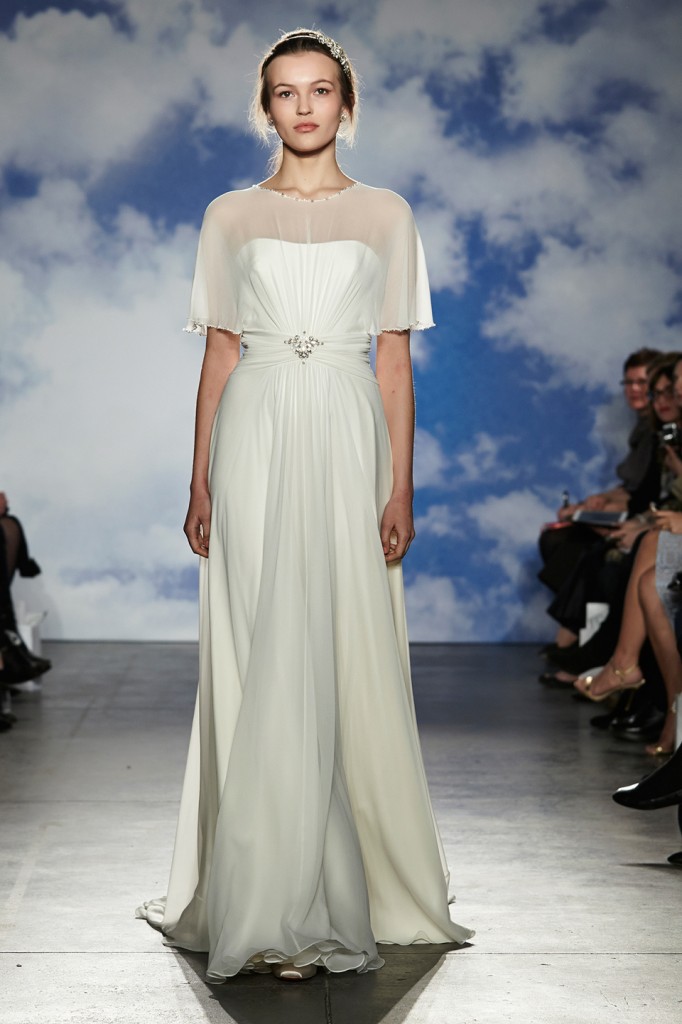 Stunning plus size bride, Camilla Hanson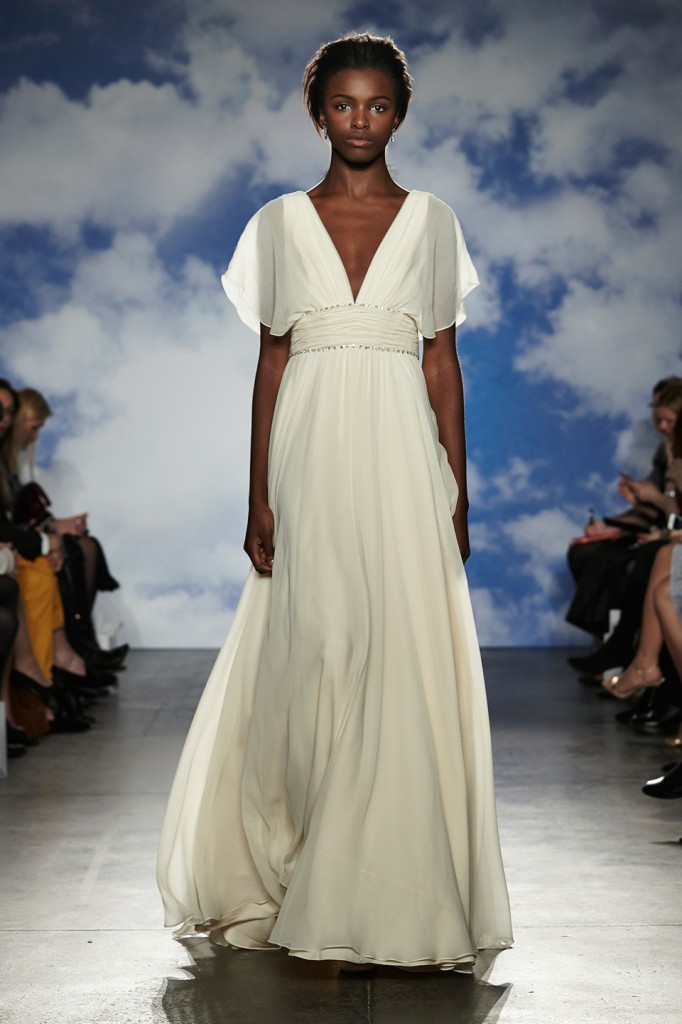 And another plus size beauty Ashley Graham!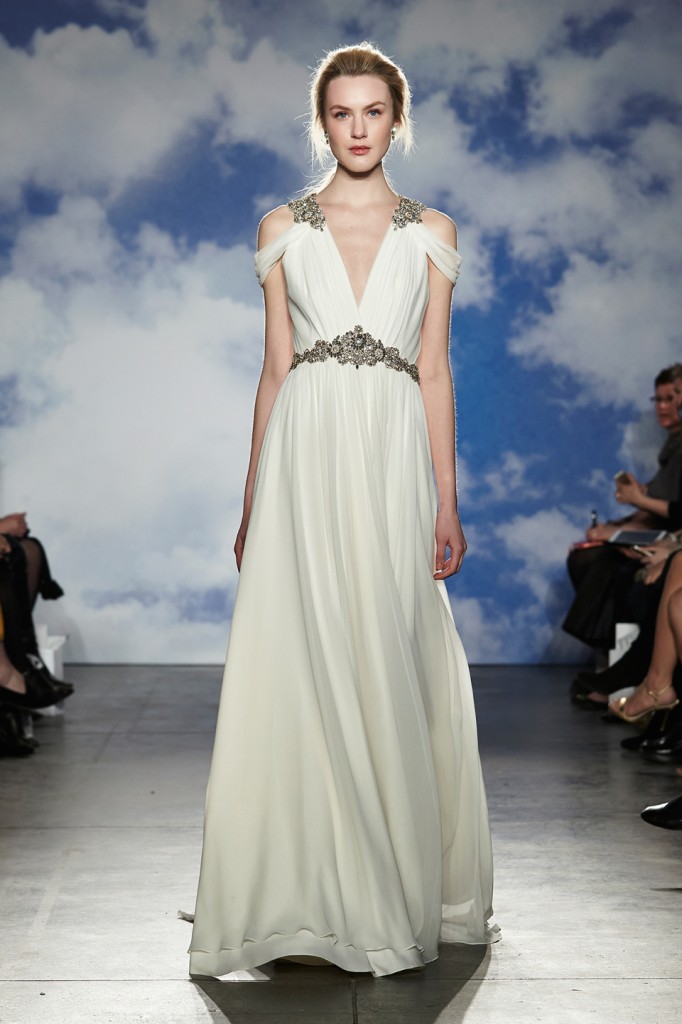 Some of the behind scenes pictures.
All images are from Love My Dress. 
Check out the full video here.
Check out last years bridal week designs here.