Boudoir shoots are all about making you a person feel good. But for some plus size brides it's anything but that.  So during the month of February we are sharing plus size boudoir shoots with our readers so that plus size women can see that it is possible for them to do boudoir shoots and look amazing.  The biggest hurdle to get over is knowing that other people your size or your shape are doing them.  This helps to give you the confidence to do it yourself, plus size lingerie and all.  Because as we all know, people want to see people that look like them, this is the motivation that we some times need to know that we can look just as glamorous!!
This shoot does just that! Today's boudoir shoot comes from  VeroLuce Photography and it features a gorgeous mother, wife and fellow entrepreneur.  I absolutely love when friends see what I do and want to share their story with my readers.  It really is a full circle for me! And I think her story is so similar to so many of our readers.  ENJOY!!!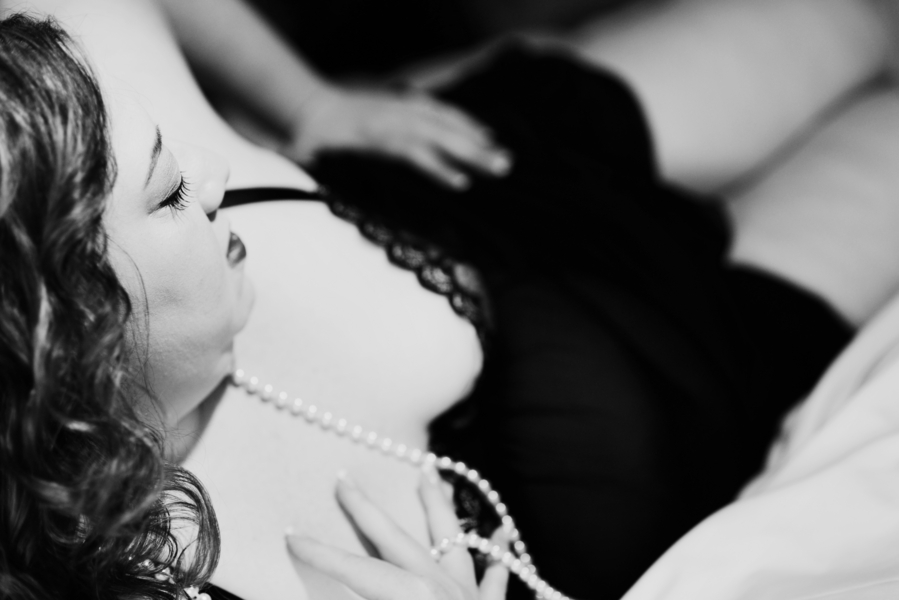 I'm a 34 year old mom of a 4 year old boy, wife, entrepreneur, singer and vocal teacher. I get pulled in several directions all day, every day! My husband, son, and I live in Northern NJ.
Why did you take the leap and decide to have a boudior session?
Well, I had taken sexy boudoir pictures once before, as a gift for my husband when we got married in 2008. I was quite a bit thinner then and though I had body issues, i'd recently lost a lot of weight (as many of us do before a wedding) and wanted to immortalize it! This time around, much heavier I was very nervous about doing a session but I needed a confidence boost. We were planning on possibly trying for another baby soon an I wanted to feel sexy, even at my current weight.
Did you have any reservations prior to the shoot? If so what were they?
I was nervous, I admit it! It was a last minute decision to do the shoot, so I had literally nothing to wear! I ran out to find some lingerie in my size (not an easy feat) and trying it on made me feel ANYTHING but sexy. However I found one item and decided on just my husband's shirt and tie. I love Veronica's work so I wasn't concerned about her ability to make me look the best I could. I just wanted to put my best face (and body) forward.
Once I arrived for the session I was shocked to find that not only would I be photographed but there was also a videographer (a guy) at the session. Veronica assured me that he was there for HER, not me or the other subjects. Still, it was a bit nerve wracking being in my underwear in front of a video guy i'd met a handful of times! Sometimes I feel that being heavy and naked can seem more lewd than a skinny person being naked, does that make sense? You don't see many heavy women in bikinis at the pool right? So being in my underwear in semi-public was scary.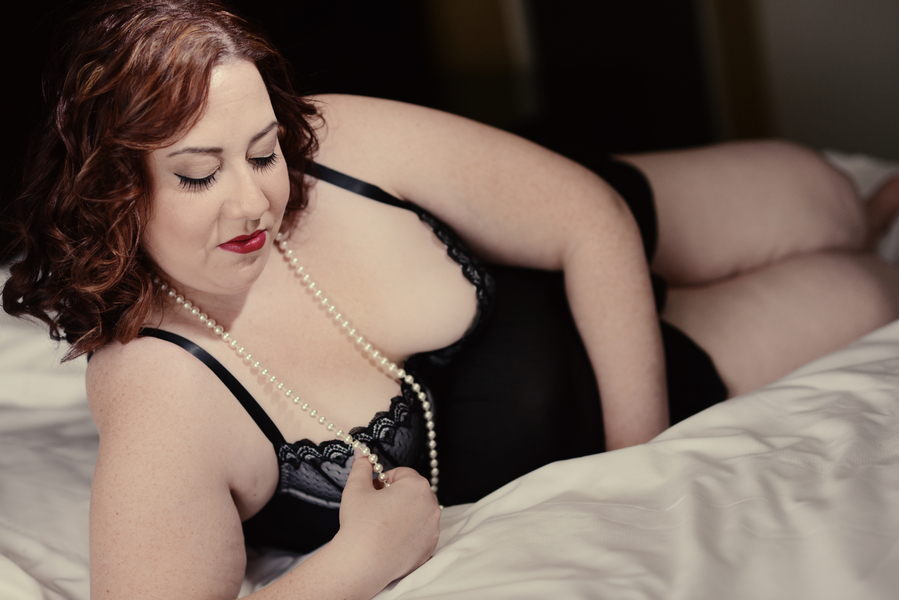 Did the experience change you?
I can't say that I was changed by the experience but I was certainly made more comfortable in my skin during the session. Once my hair and makeup was done, I looked so glamorous! I loved it! Veronica kept showing me the pictures on the back of her camera which reassured me that things were going great! And wow, was the session so fast! It went by in a breeze so i'm shocked at how many great shots there were!!
I guess the confidence boost was successful because we are now pregnant with our second child! When i'm a little farther along i'd love for Veronica to do a Boudoir/Maternity shoot! It's cool to me to show everyone, and myself, that you don't have to be skinny to look sexy and glamorous!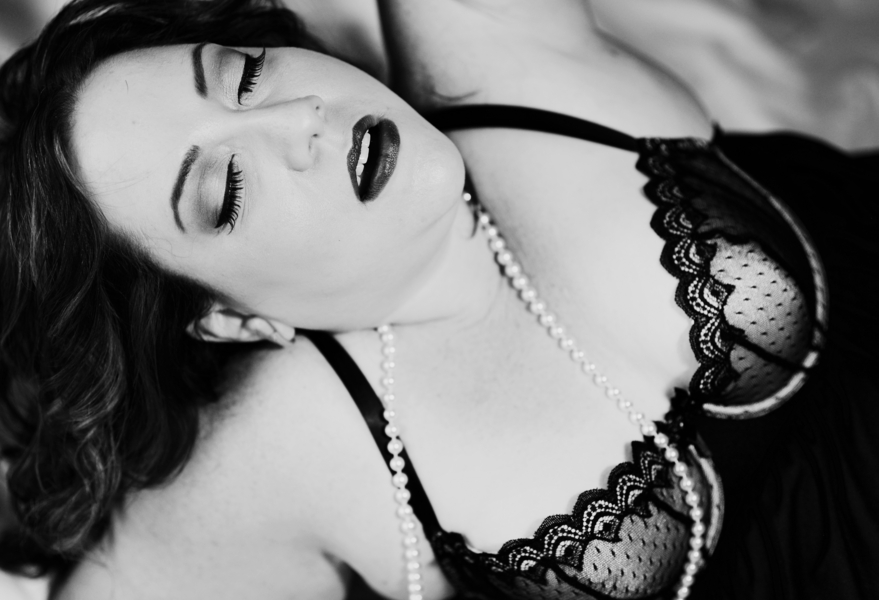 What was the best part of the experience for you?
Honestly? The camaraderie! The session was a mini session so there were a few other women there and it was just so fun to sit and hang out with these strangers who became fast friends! We did lots of girl talk and tried on sexy shoes!
Of course as I said, I loved my session so much that I'd like to do another to help me feel sexy and glamorous now that I'm pregnant!
When you showed your significant other, what was his reaction?
To be honest I wasn't too concerned, is that bad? I wanted to do this for me and anything outside of that was a bonus! Of course my husband loved the pictures, especially the one in his shirt and tie. I love that he loves the pics!
Vendor Love: Photographer:  VeroLuce Photography  //  Hair Stylist:Anna's Bridal Creations  //  Location:Hanover Marriott Hotel