If you're looking for a place that has it all – amazing florals, incredible Boho details, and a totally unique vibe – then you need to head to St. Louis! This city is quickly becoming known as a hidden gem in the wedding world, and it's easy to see why. The combination of gorgeous gardens, vintage furniture, and beautiful blooms makes for a truly one-of-a-kind setting. And the best part? There are plenty of skilled vendors who can help you bring your vision to life. From planners to florists to photographers, you'll be able to find everything you need to create a bohemian-inspired wedding that you and your guests will never forget.

You feel like you've stepped into an event space that as enveloped you in a charming world of twinkling lights, soft florals, and intimate bohemian details. Lush foliage and cascading greenery framed the gorgeous tablescape, and delicate vases added a touch of romance. The overall effect was simply magical, and the couple could not have been more thrilled to have such a beautiful event. From the stunning flowers to the handmade paper goods, every detail was perfect. It was clear that this wedding was a labor of love, and I feel so lucky to have been able to document it. Thank you, St. Louis, for once again exceeding our expectations!
Heidi + Gillian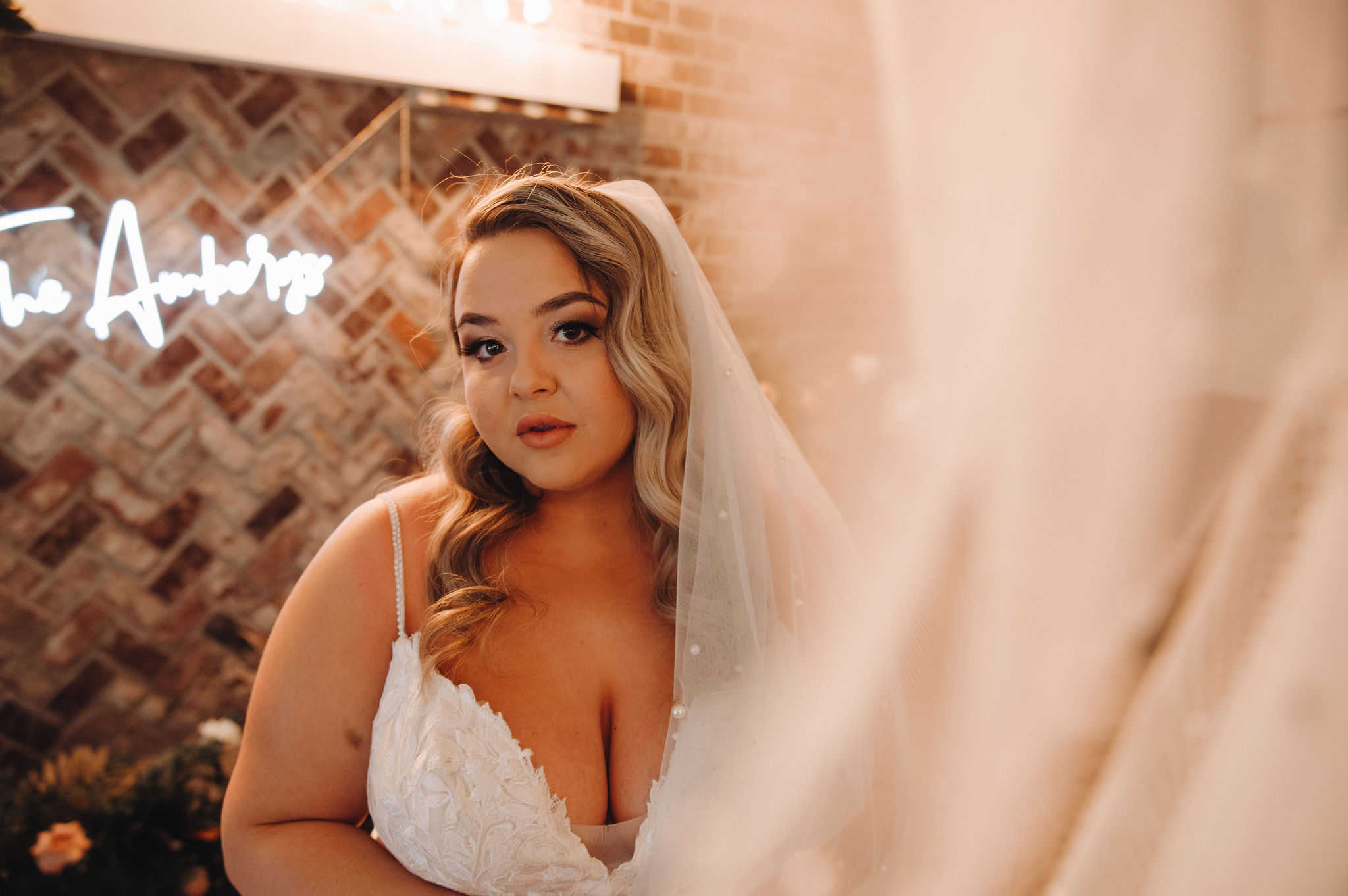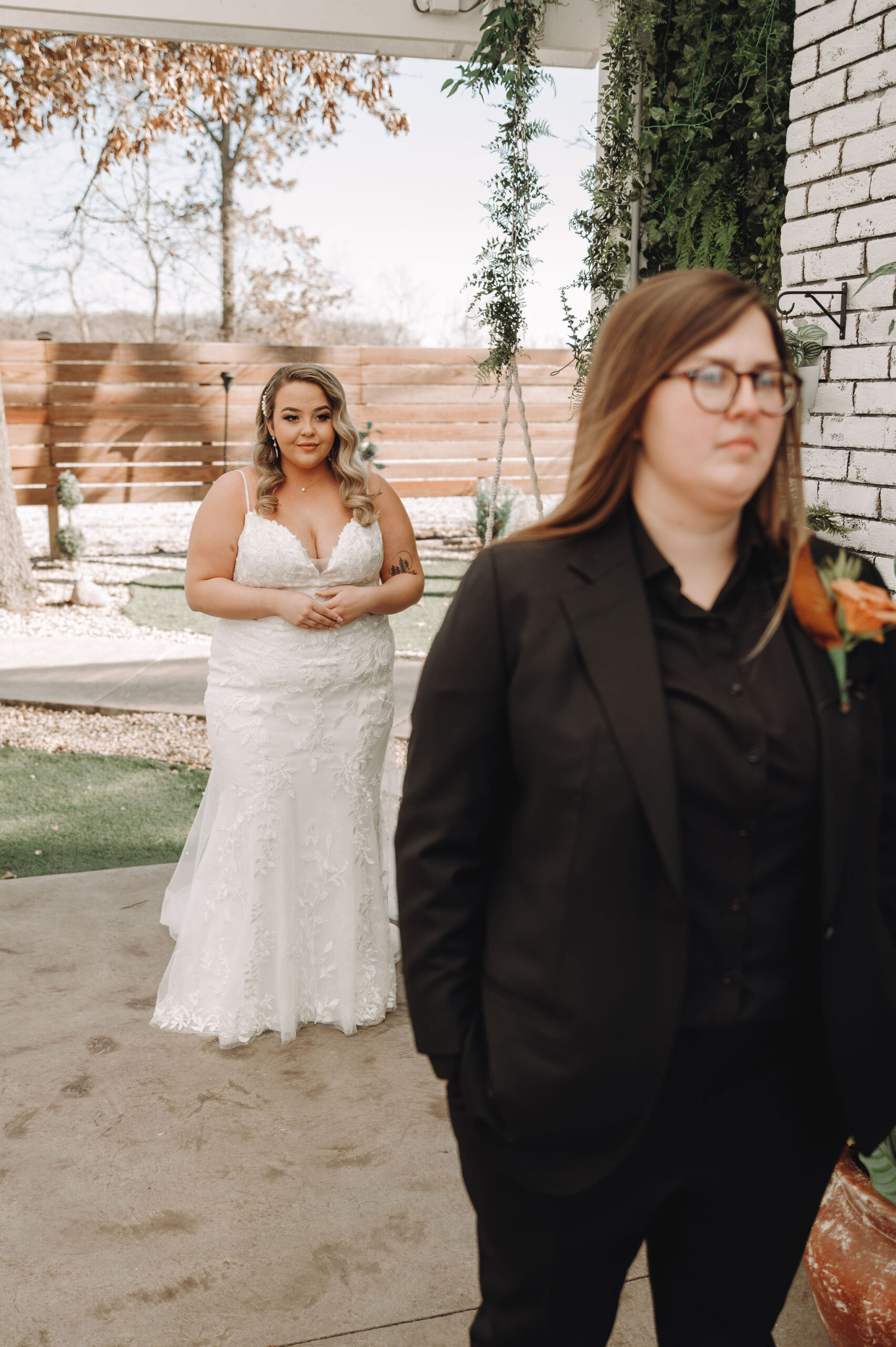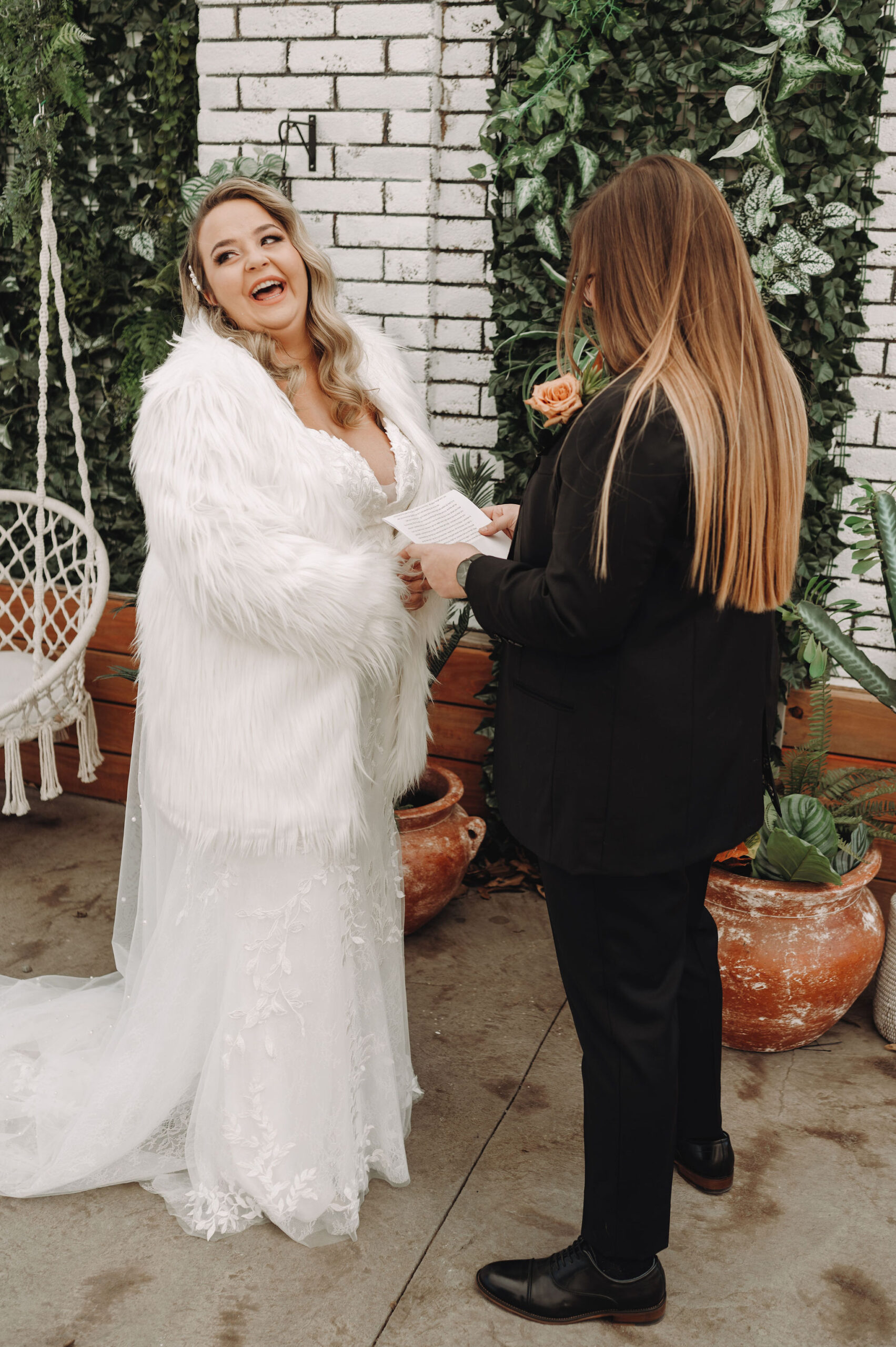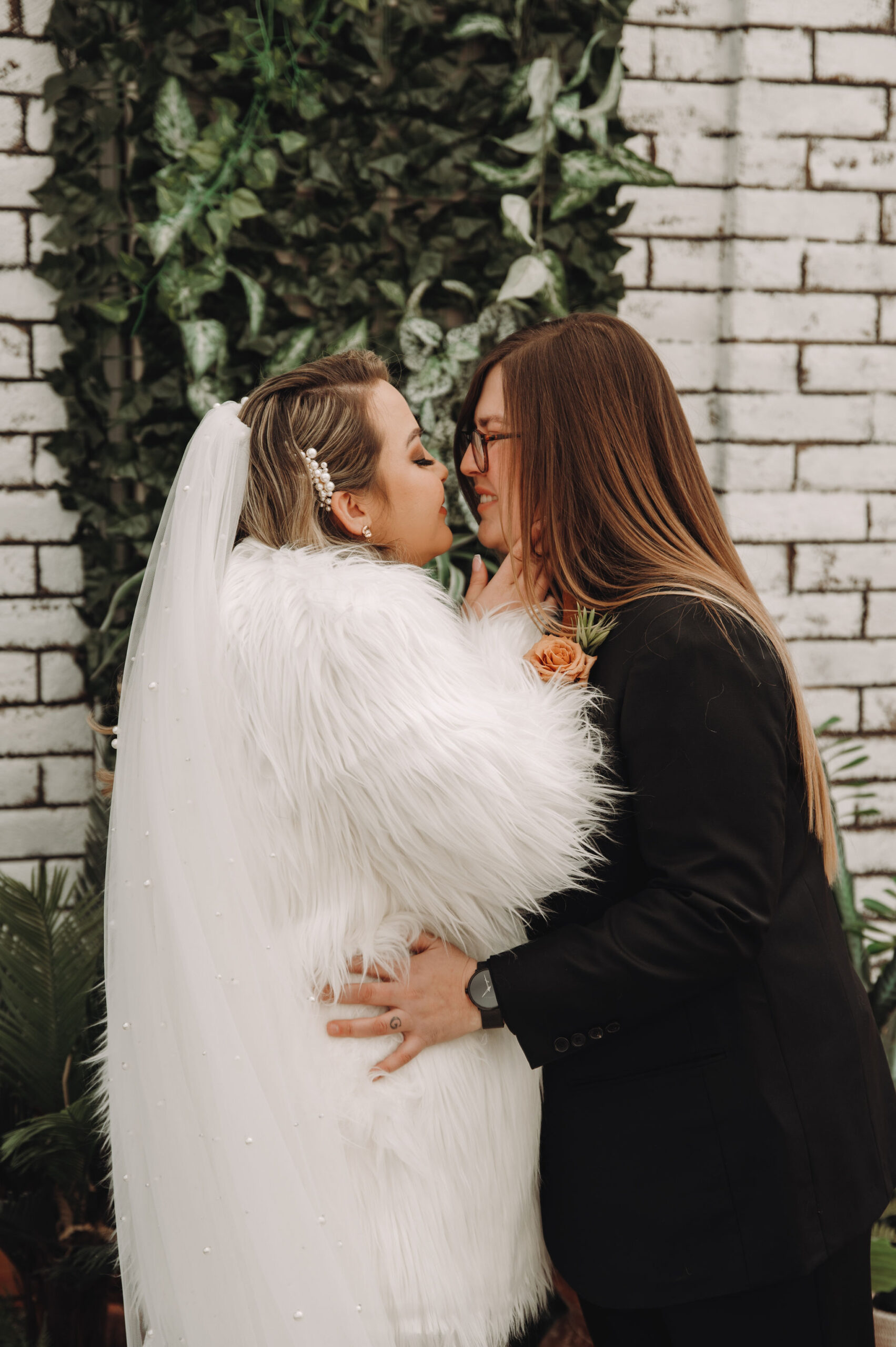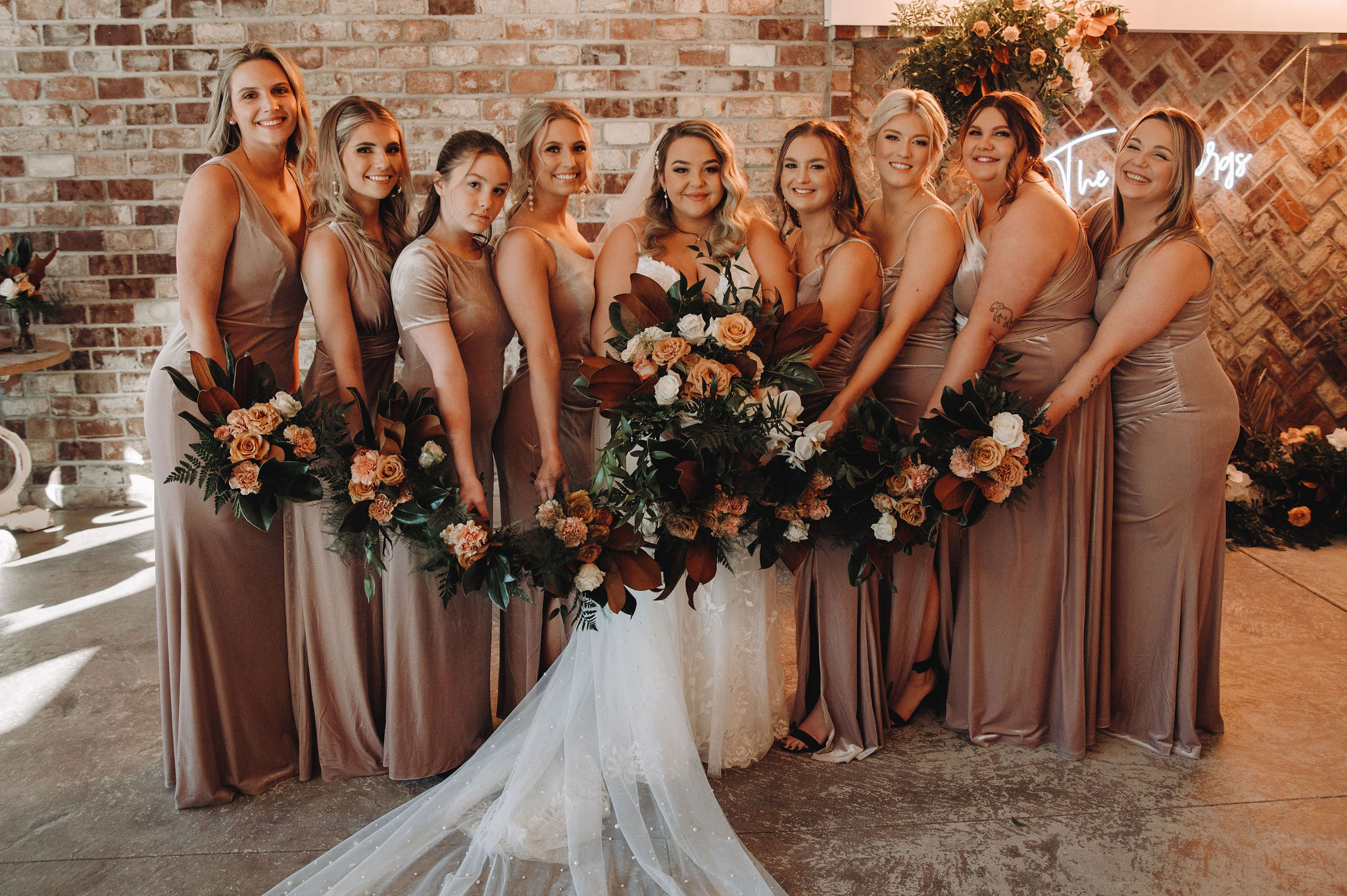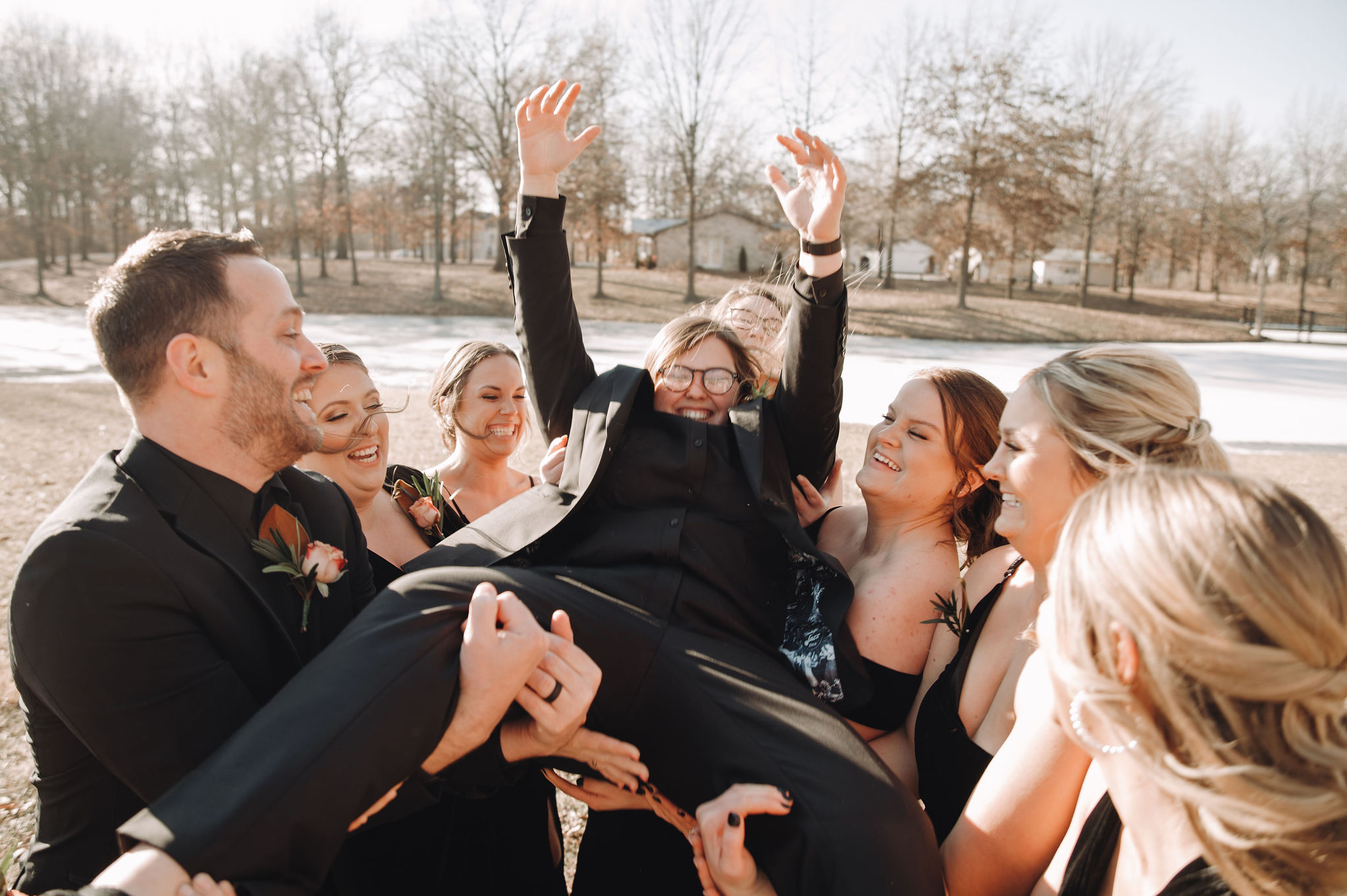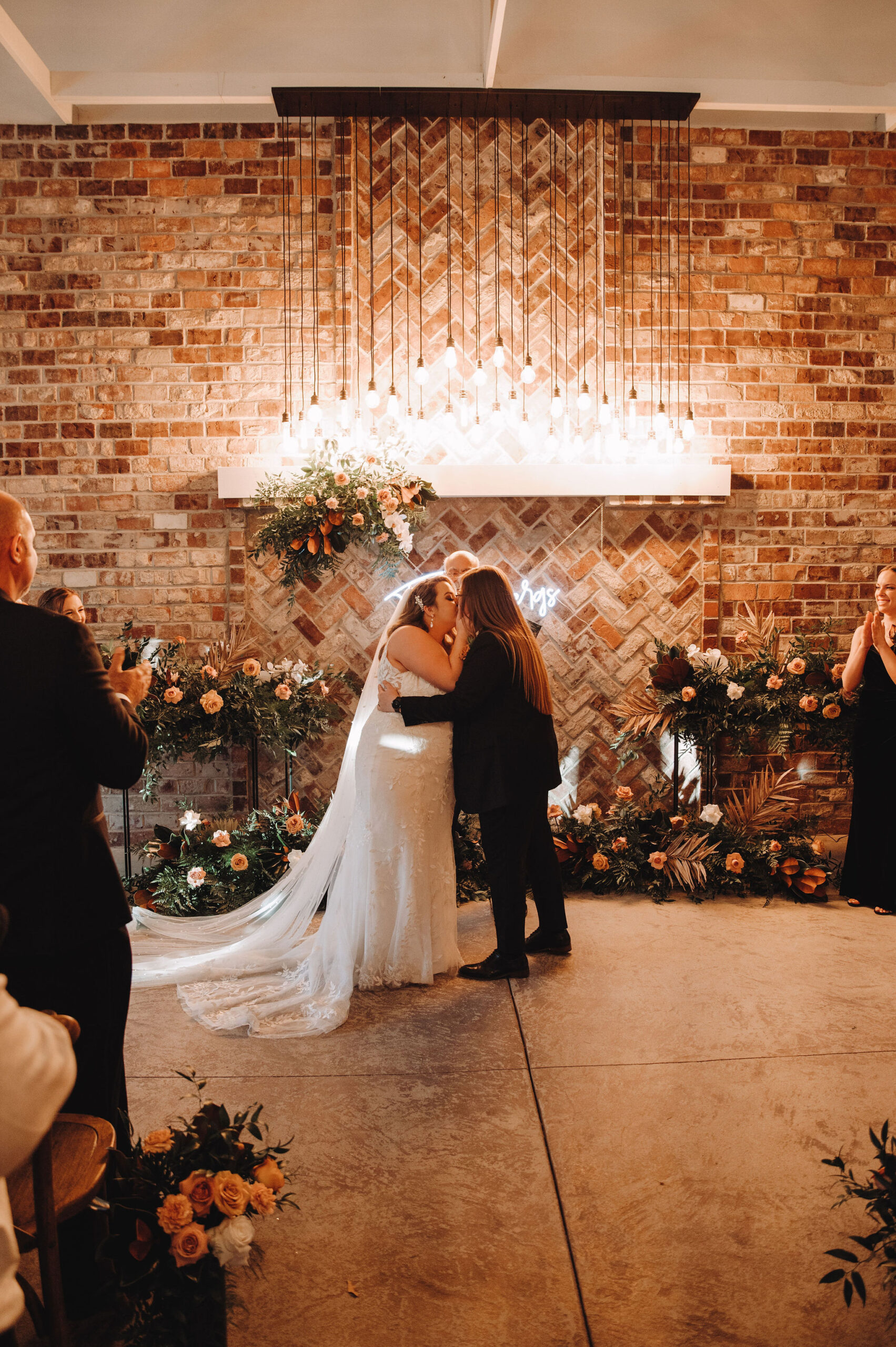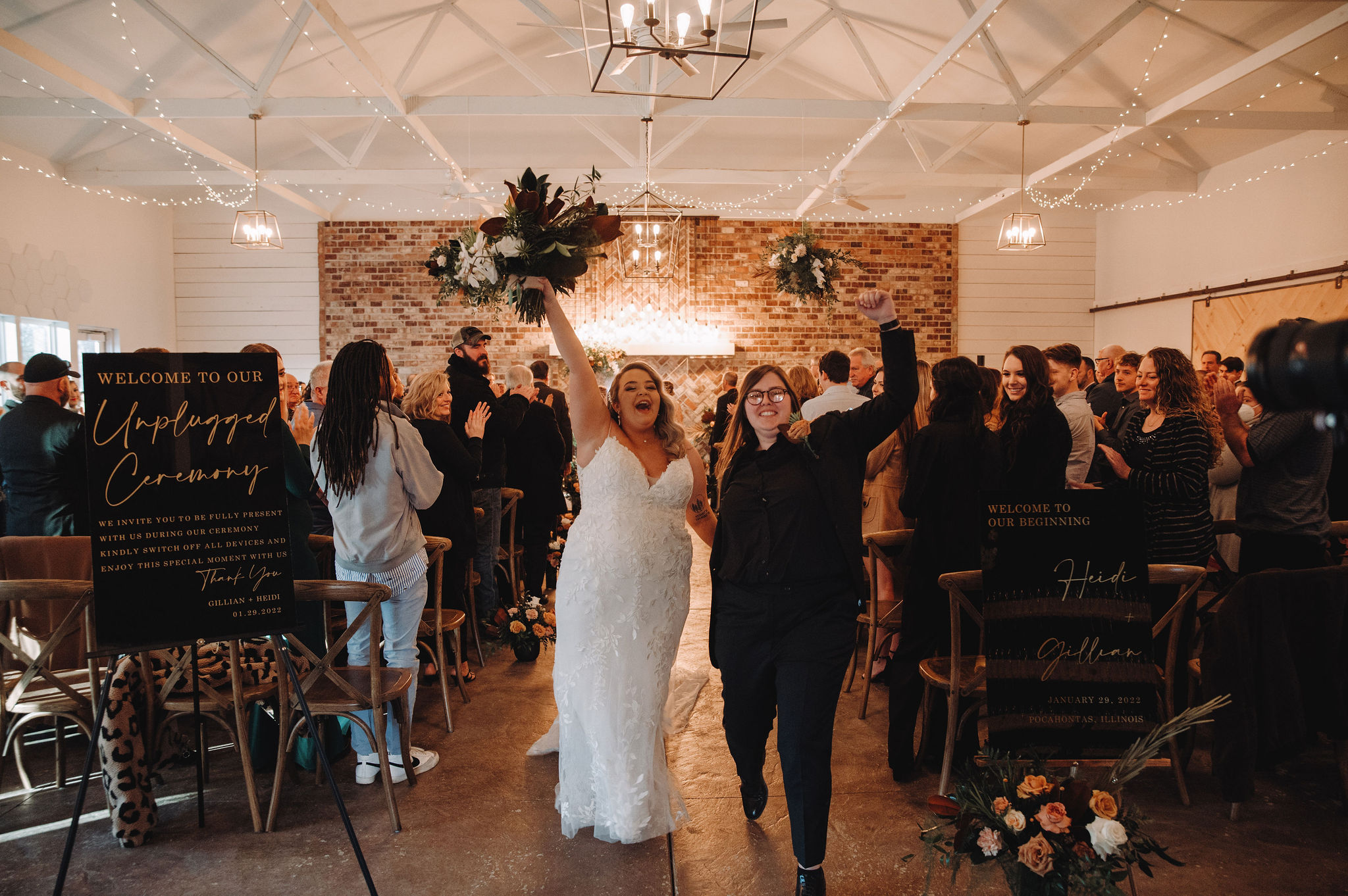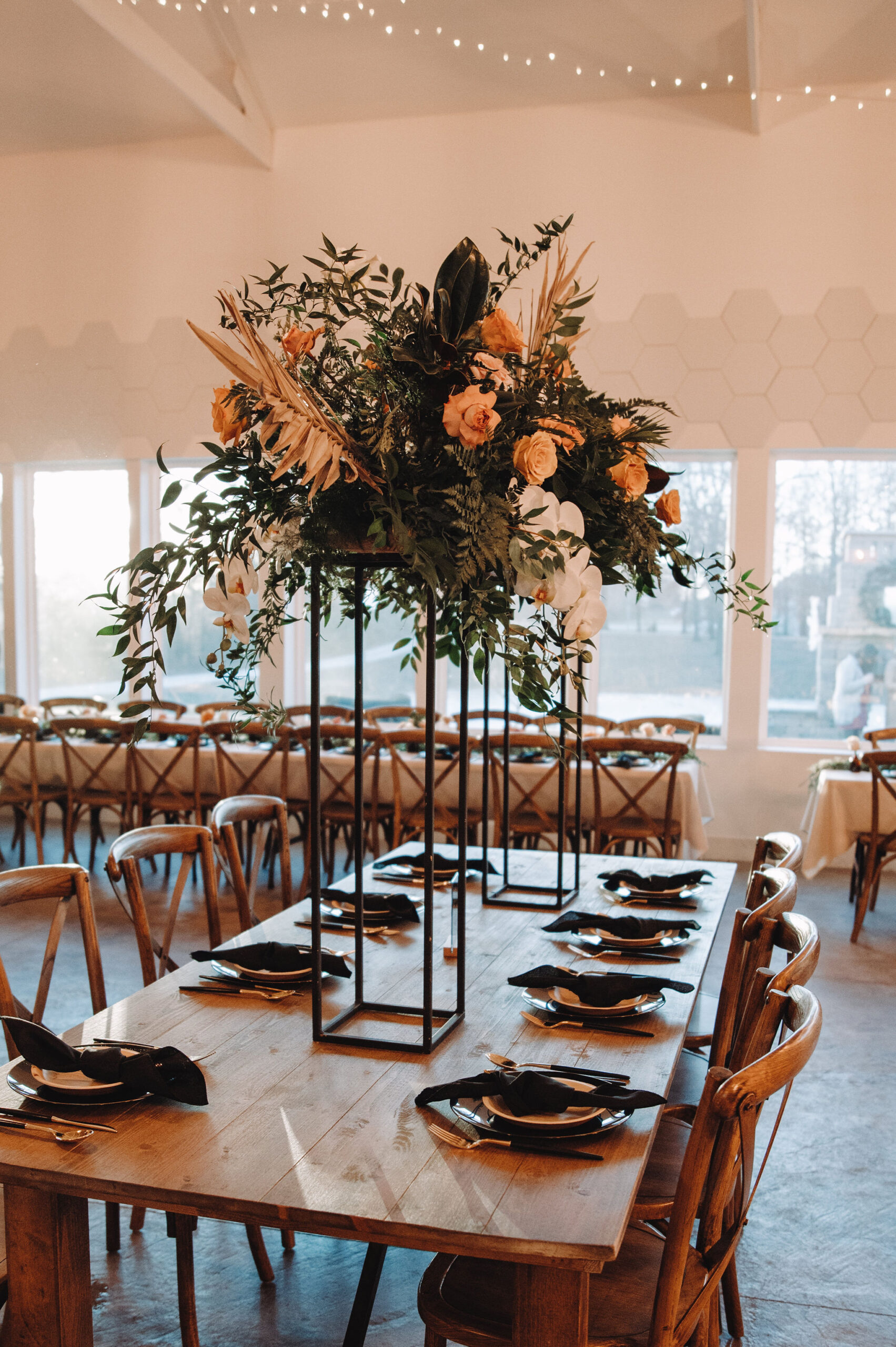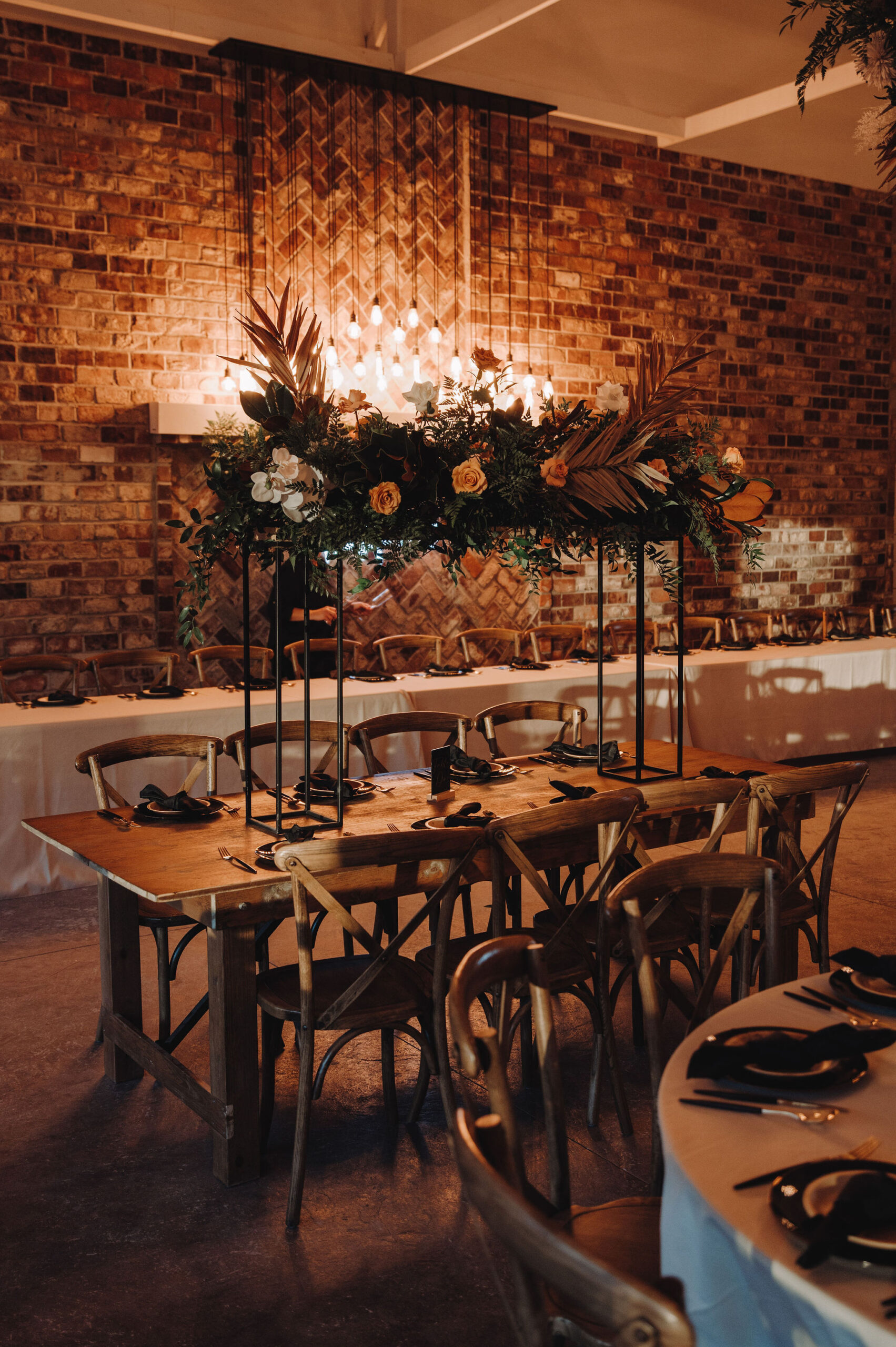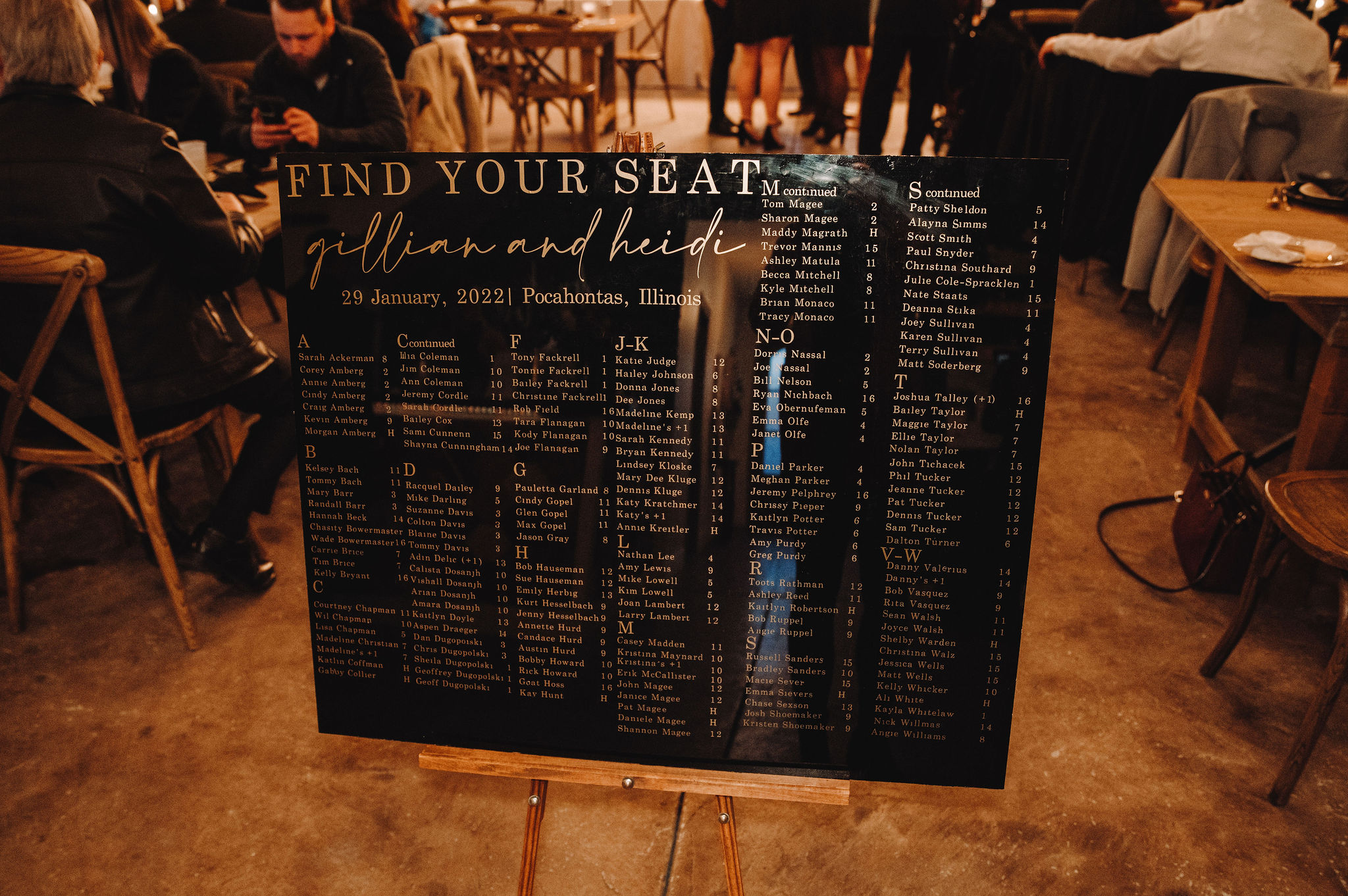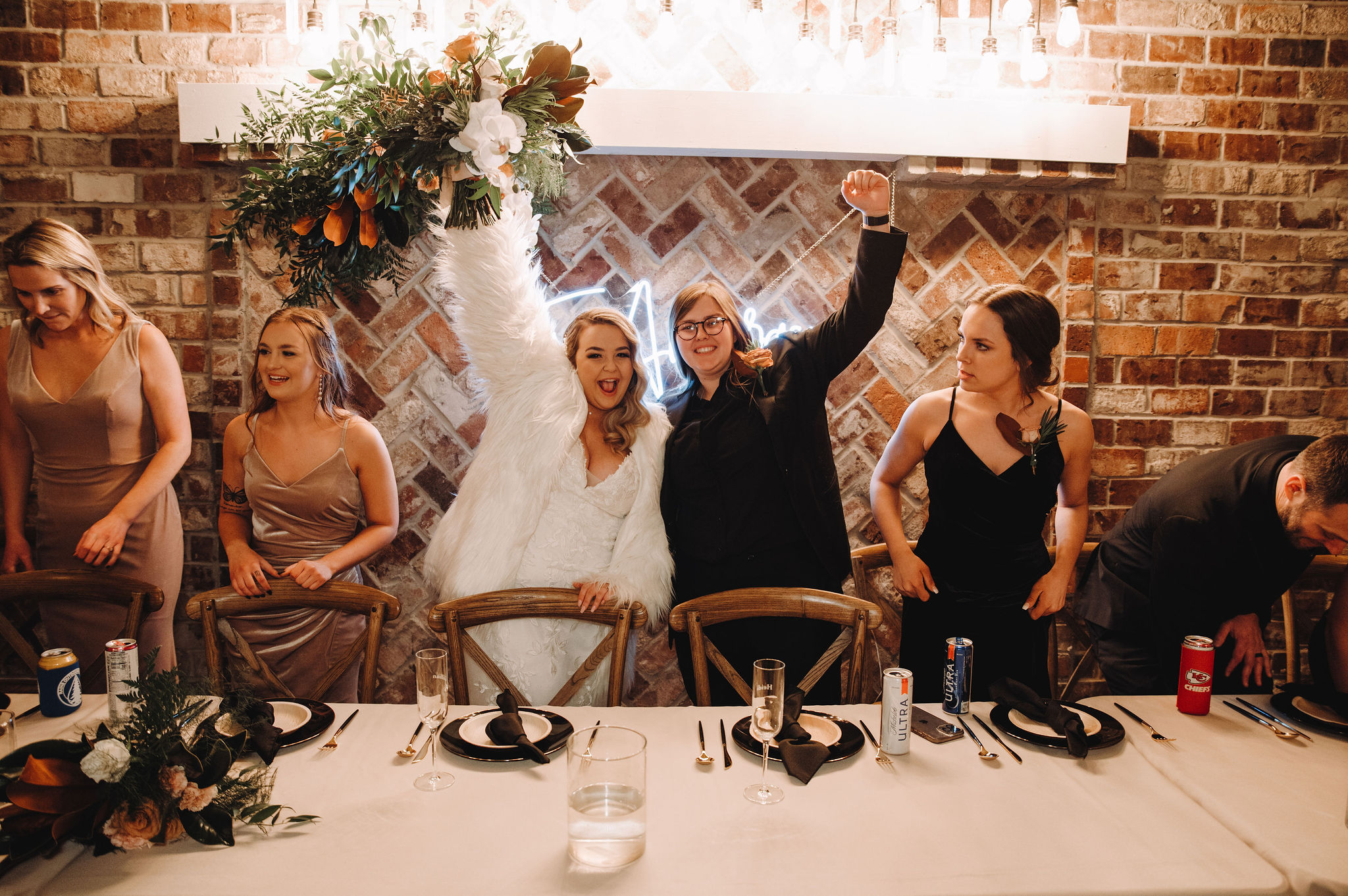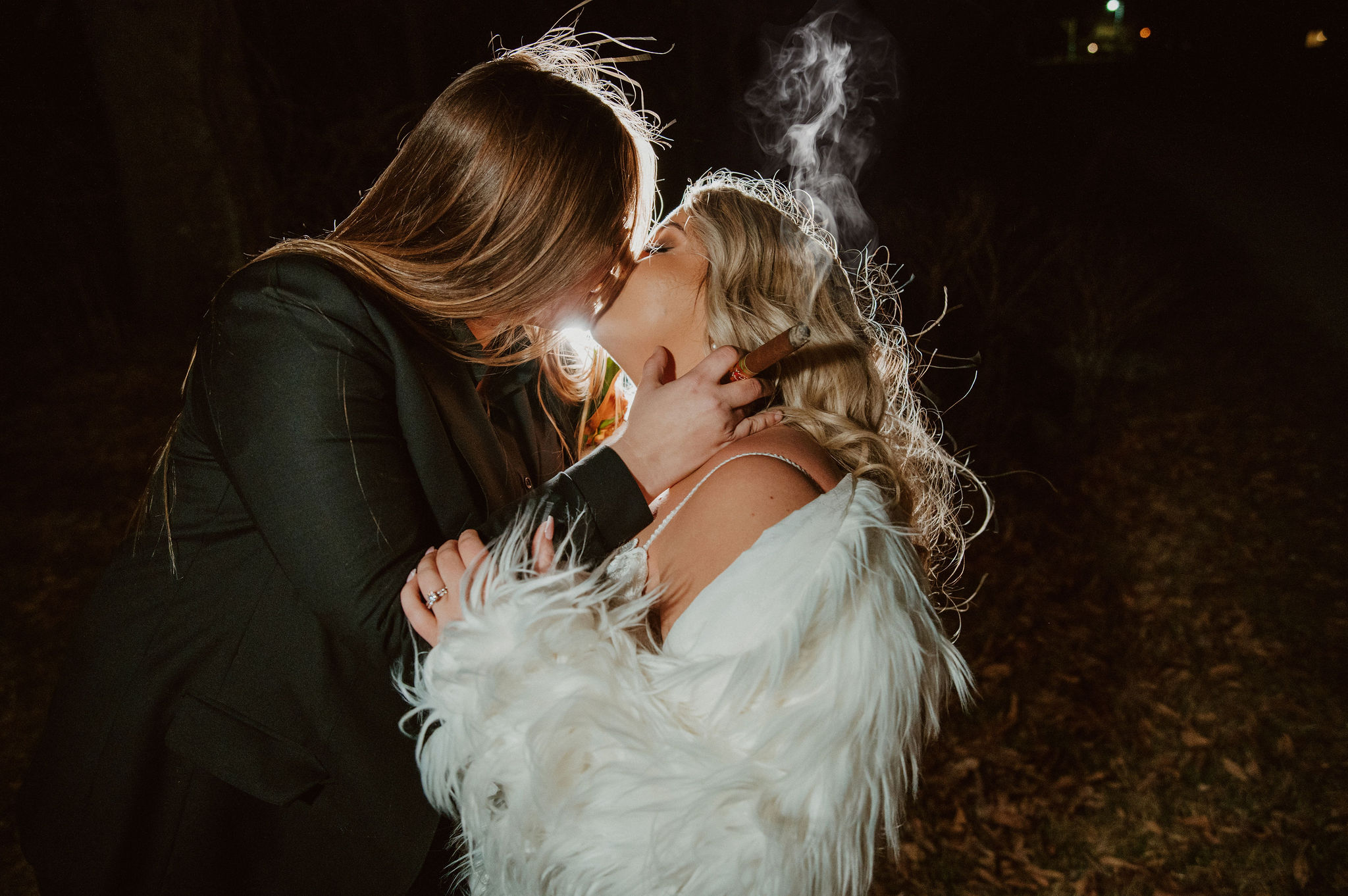 How did you meet?
Heidi and I met back in 2017 at a friends birthday. it was a slow burn, we became best friends and stayed that way for awhile as I wasn't sure about my sexuality, but after sometime I realized there was no one else in the world for me and here we are today 🙂

What is your proposal story?
The day after Christmas heidi wanted to go downtown for a date day, we went to the St. Louis wheel and I had a feeling something was up because she seemed nervous, and that's not like her. Once we were on the wheel a couple of rounds she got down on one knee and asked me to be her wife. Afterwards she had a whole family party planned and it was the sweetest thing in the world.
Tell us a little a bit about your wedding.
We wanted a hollywood chic vibe, our colors were black and champagne with velvet. We definitely had a modern style for the wedding while also trying to tie in the hollywood vibes. Our location was a modern venue in Pocahontas illinois, it was perfect for us and heather is amazing.
Tell us about your attire choices.
I wore a fitted lace dress with a big fluffy fur coat and heidi wore a all black suit with jaz inner liner
What was the most important to the two of you while planning? Was there anything that you chose to splurge on or skip?
We wanted to splurge on our florals! It was so important to us to have a lot of beautiful florals.
What were your favorite parts of the day?
Our favorite part of the wedding was the ceremony. The love and happiness we felt as we walked down the isle was something I will never forget.
Tell us about your wedding flowers.
We had lots of roses and greenery, we wanted to focus on simplicity but beautiful
Tell us about your wedding cake.
We had a simple 2 tier cake
Please describe any DIY, handmade, or personal details.
I made all of our wedding signs and bag boards!
Did you include any family heirlooms or special traditions?
We had a memory table for our loved ones that are no longer with us.
Do you have any advice for couples planning their weddings now?
No matter how stressful planning may be, the day of the wedding try to let everything slide. Not everything will be perfect but that's okay. At the end of the day whatever happens happens and there is nothing you can do about it !
Any advice for your fellow plus size brides?
Just be you, wear the dress you want to even if it's not what a "normal plus size bride" would wear.  Don't let anyone try to fit you in a box. Don't let your bridal boutique make you think your dress isn't out there ! You are BEAUTIFUL.????
Video
Photography:
Emma Caron Photo
| Ceremony Venue:
Loveland Estates
| Reception Venue:
LOVELAND ESTATES
| Makeup:
ABIGAIL JOY HAIR AND MAKEUP ARTIST
| Floral:
Loveland estates
| Videography:
Fawn and Bee
| Wedding Cake:
Something Sweet Bakery
| Wedding Dress:
signature bridal
| Bride's Suit:
TAILORED GENTS
| Hair:
Abigail Joy Hair and Makeup
| Bridesmaid Dresses:
SHOP REVELRY
| Wedding Dress:
Signature Bridal Salon
| Groom's Attire:
TAILORED GENTS
| Bride's Shoes:
Christian Louboutin
| Bridesmaid Dresses: Revlery | Veil:
Signature Bridal Salon
| Headpiece:
Etsy
| Submitted via:
Matchology
The following two tabs change content below.
Shafonne Myers is a certified wedding and event planner who longed for bridal inspiration that looked like her. She has created a website and magazine that brings bridal inspiration to plus size brides. She does speaking engagements educating the world about plus size brides and self confidence.
Latest posts by Shafonne Myers {Editor-in-Chief} (see all)